Since I didn't write much last year, I'm taking the opportunity this year to look back and ahead at the same time.
Last year Toby and I traveled three times to see shows. In September we headed to Atlanta to see the Welcome to Night Vale show; A Spy in the Desert, and to Orlando for a joint concert of Epica, Lacuna Coil and Insomnium. November we headed with Orlando with our niece, Tessa, to see a recording of Wait Wait … Don't Tell Me, the NPR news quiz. I enjoyed both shows very much.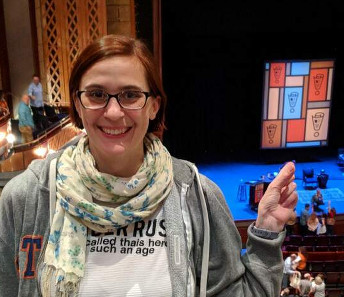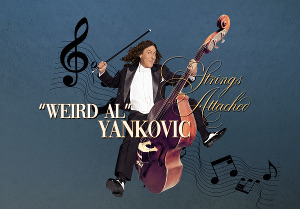 Toby went to more concerts last year, but mostly to metal bands, which are not my thing. Fortunately he has a couple of friends that go with him.
In June we are driving to St. Augustine to see Weird Al Yankovic – Strings Attached. In October we are driving down to Tampa to see Anneke van Giersbergen perform, along with Delain, and Amorphis.
Toby has a few metal concerts, Iron Maiden, the Welcome to Rockville festival, etc, but I am excited for the 4 (so far) that we have planned together.
This year we have a few more shows planned. In early March we are headed toward New York, NY to see Within Temptation. Since this band is one of Toby's favorites, and because he is amazing, he asked if there was anything I wanted to do while there, any show I wanted to see. Which is why we also have tickets to see Wicked on Broadway.