Line Art Cat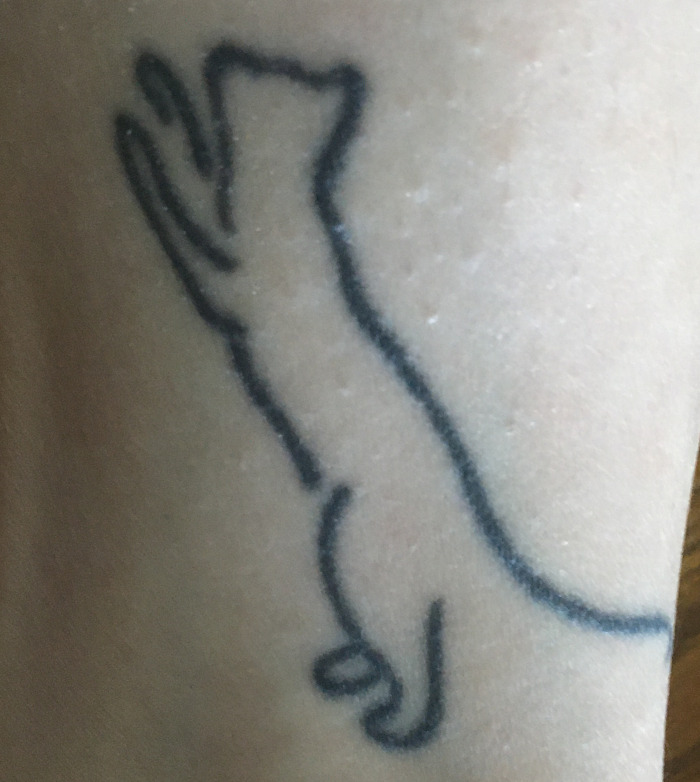 I don't recall exactly when I got my third tattoo, but I knew I really wanted it. If my previous posts haven't made it clear, I am a cat person. Of the six cats Toby and I have had the pleasure to share the house with, half of them were frequently in this stance, leaning against our leg, batting with a paw to get our attention. Simple, and loaded with meaning, this line art is on my left ankle.
Musings
Sometimes I'll draw a ball of yarn, or eyes or a collar with a fine point sharpie, to bring color to this simple art
I based this ink off of an image I'd found online, but had the artist at Anthem (Rich, who became my go-to artist for future work) make a few small tweaks, closing up some lines I felt were too awkward open, and making the belly something I considered more cat-like.